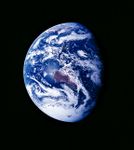 Funny, I found a post on
another blog
with the same title as one I wrote last spring. Read
here
and
mine here
. What a small world! The blogosphere might be growing steadily, but the connections are also growing. To keep things moving in that direction,
kids are blogging now
, and it's good for them. Great! -------------------- Another
post with the same title
, from Bava. If you have not checked out
Bava's blog
, you owe it to yourself to do so. Yes, right now.